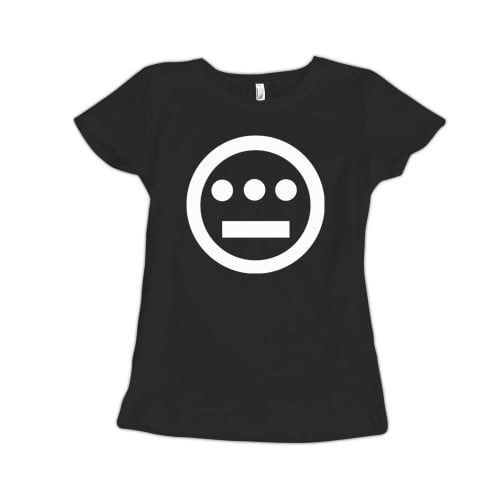 Hieroglyphics - Classic Series Women's Shirt, Black/White
Designed for (ONLY) Ladies with exquisite taste in hip hop culture. When you notice the iconic third eye glyph anywhere, not a single type is necessary to declare which legendary hip hop crew it represents. The Hieroglyphics Logo is one of "the most recognizable logos in music"(Rolling Stone). For Hip Hop Culture and it's global community the logo represents Independent Hip Hop music at its zenith, forward thinking lyricism, cutting edge musical backdrops, social awareness, knowledge of self and the objective appreciation for all elements of hip hop culture unequivocally.
For the Hiero Crew the logo represents the same and furthermore, the T Shirt itself, the financial catalyst and flagship for the Hieroglyphics Imperium Record label which will be commemorating its 20th anniversary this year! Has there ever been a better time to rock one? Not quite.